Posted on December 11, 2013
Filed Under Coffee Table Books | Comments Off on Five Good Queer-Friendly Coffee Table Books
Beat Memories:  The Photographs of Allen Ginsberg. Prestel Publishing.  Between 1953 and 1964, Allen Ginsberg took a lot of photographs–mostly of his friends:  Jack Kerouac, William Burroughs, Neal Cassady and Herbert Huncke.  Then he gave it up completely.  It wasn't until the nineteen-eighties that Mr. Ginsberg returned to photography.  The process of cataloging these photos stimulated him to take a few more.  These photos and the handwritten notes beneath them comprise this book.  Perhaps not surprisingly the notes are frequently poetic.  As when he describes a 1964 photo of Jack Kerouac:  "Redfaced corpulent WC Fields shuddering with mortal horror…"   A remarkable book.
David Hockney's A Bigger Exhibition.  Prestel Publishing.  As you probably know by now, David Hockney has left California behind–and returned to his native England.  And these 100 newest paintings reflect that.  No swimming pools here.  Just bright vibrant English countrysides.  Lovely paintings include:  "The  Road to Thwine," "Friday Thorpe Valley" and "Tree on Woldgate."  Also: new self-portraits painted with his ipad.  Controversial.  Queer Reader loved them all.
George Hurrell's Hollywood:  Glamour Portraits 1925-1992. By:  Mark A. Viera.  Running Press Book Publishers.  George Hurrell wasn't gay, but many of the stars he photographed were queer icons–including:  Marlene Dietrich, Greta Garbo, Joan Crawford and Bette Davis.  It was Ms. Davis who famously instructed him:  "Go easy on the glamour, I'm not the type.  I don't want to look like a piece of wax fruit."  But she loved the results.  As did Joan Crawford, I'm sure.  Before and after retouching shots show just how much Hurrell used that airbrush. Who knew Joan was so freckled?
A Queer History of Fashion:  From Closet to Catwalk.  Yale University Press. Essentially the catalog for the recent FIT show, this book covers the queer influence of fashion from the eighteenth century to the present.  Chapters include:  "Oscar Wilde's Aesthetic Dress," "Lesbian Elegance of the Eighteen Eighties," "The Rise of the Gay Designer" and "Queer Activist Fashion."  Richly illustrated.
Art and Qu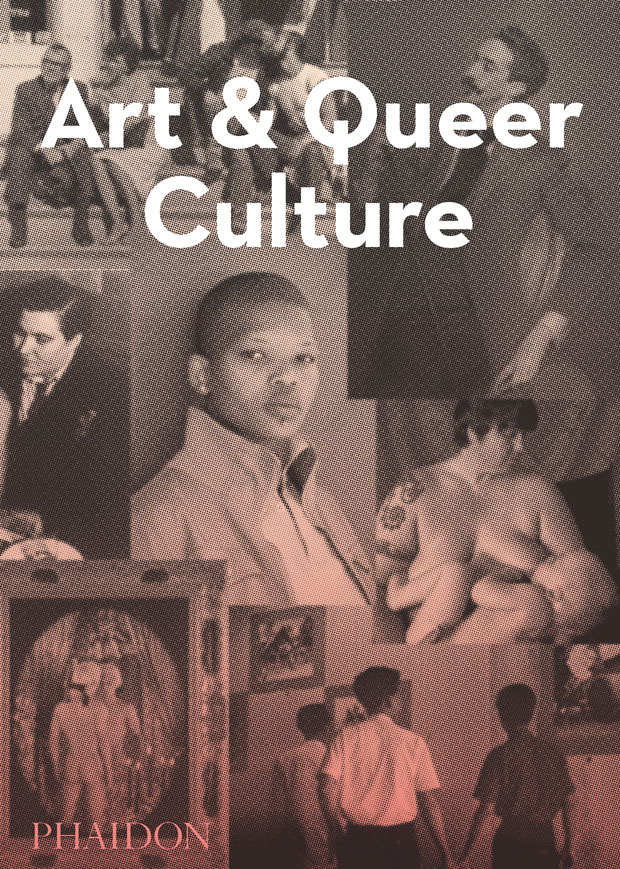 eer Culture.  By: Catharine Lord, Richard Meyer. Phaidon. This book examines how queerness has influenced art and culture.  Quite an ambitious task, but Ms. Lord and Mr. Meyer have done a marvelous job.  This queer omnibus includes:  Thomas Eakins's "Swimmers", Weegee's "The Gay Deceivers", Picasso's "Gertrude Stein", some fabulous fifties paperback covers, Peter Hujar's "Come out!", Nan Goldin's "Cookie at Tin Pan Alley", Gran Fury's "Read My Lips" and many more.  High quality prints.
Comments